About The Show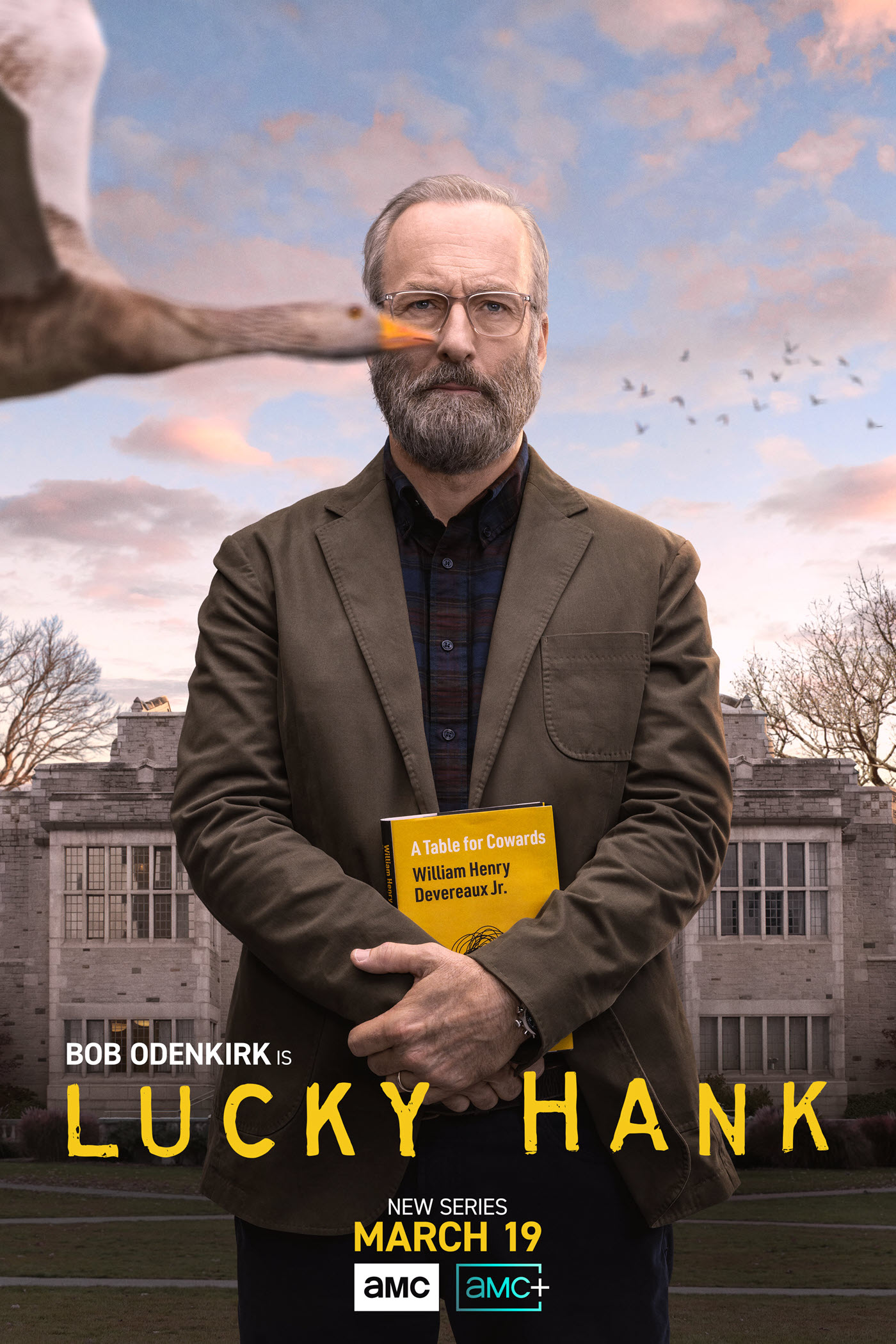 Season 1 Now Showing on AMC
SYNOPSIS
Lucky Hank is a mid-life crisis tale set at Railton College, told in the first person by William Henry "Hank" Devereaux, Jr. (Bob Odenkirk), the unlikely chairman of the English department in a badly underfunded college in a working-class American town. Hank's discontent is rooted in unresolved issues with his father, a mediocre and entitled student body, and in the fact that his department is more savagely divided than the Balkans. Mireille Enos stars as Lily Devereaux, the emotionally grounded, unflappable wife of Hank and the Vice Principal of the local high school in rural Pennsylvania where they live. As Hank's life starts to unravel, Lily begins to question the path she's on and the choices she's made.
SEASON 1 - 8 EPISODES:
Pilot 
George Saunders
Escape
The Goose Boxer
The Clock
The Arrival
The Count of Monte Cristo
The Chopping Block
© 2023 Sony Pictures Television Inc. and AMC Film Holdings LLC. All Rights Reserved.